In September 2018, DesignPro Renewables were contacted by a group of transition year students from Causeway Comprehensive school based in County Kerry. They had entered the third annual Shannon Foynes Port Company COMPASS competition. This year's theme was "Transforming the waves of the Shannon Estuary." For the competition, schools had to develop alternative energy opportunities for the region utilising the great local resource, the Shannon Estuary.
Powering Kerry
The students that got in touch were interested in using our technology combined with other renewables to power the small town of Ballylongford in Kerry. We were keen to help right from the start and contribute to their knowledge about hydrokinetic energy and our technology as much as possible.
From September to December, we communicated with the students about their project. In December, they participated in the Semi-Finals and ended up being 1 of the 5 schools (and only school from Kerry) selected to go through to the Finals with their project titled: "KTPE (Kerry Turbine Powered Energy)." Along with Causeway, 4 other Limerick schools made it to the Finals including: Salesian College Pallaskenry, Laurel Hill Secondary School, Coláiste Mhuire, Askeaton and Baptist Community College.
The SFPC COMPASS Finals
The Finals and Award Ceremony was held on the 8th of February at the Foynes Flying Boat Museum. Our Sales & Marketing Executive, Maura Culhane attended. The Museum was packed full of students, supportive family members, local businesses, government representatives including: local Minister, Patrick O'Donovan and Sean Kelly MEP as well as special guest speaker and Limerick Hurling Manager, John Kiely. The atmosphere was buzzing. Students chanted their support and radio stations including Spin South West played music to get everyone hyped up for the final presentations.
Presentation Time
When it came time for each finalist to present, it was clear how much work and effort went into each and every one of their projects. We were very proud of Causeway Comprehensive and their impressive presentation which included a slide show, full scale model of the estuary and a model of the turbine that actually powered a lighthouse.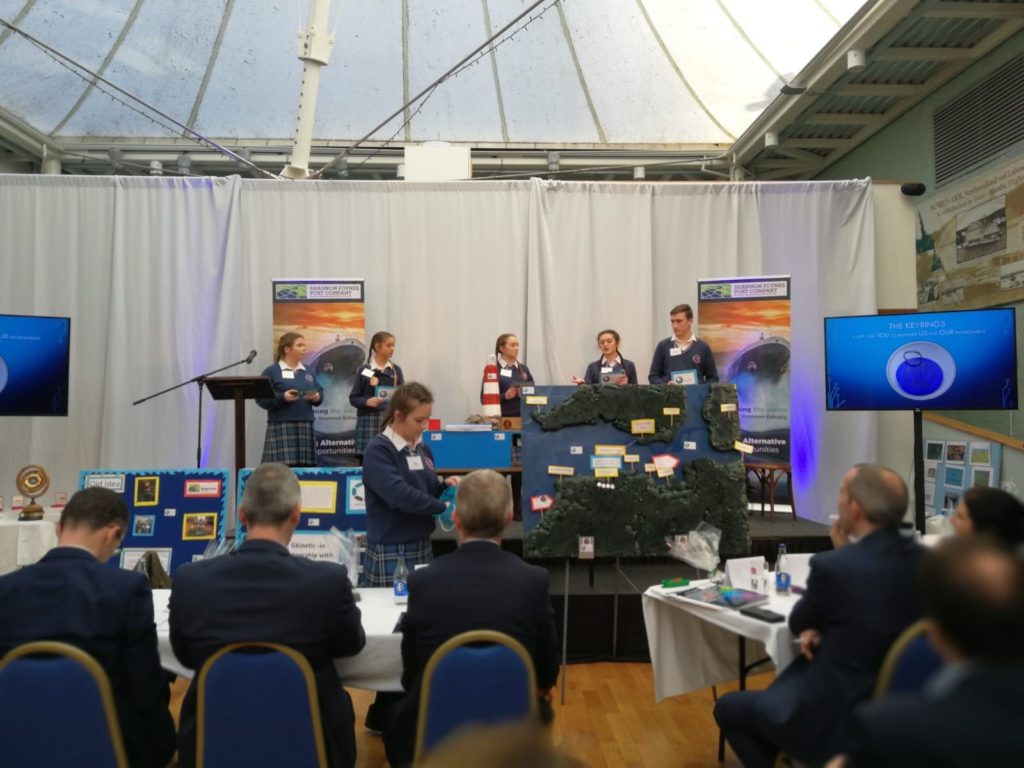 Results
In the end, Laurel Hill won the overall competition and Causeway Comprehensive were runners up. We are so proud of this fantastic achievement and their strong knowledge on hydrokinetic energy and our technology which was demonstrated during their presentation.
It was great to be involved in a local community competition such as this and incredible to see the younger generation care about their future with a passion to make it sustainable.