DesignPro Renewables was a sister company to DesignPro Automation. Their journey began in March 2016 when DesignPro was successful in securing a H2020 SME Instrument Phase 1 project ('HydroKinetic-25', project number 719009). This gave them €50,000 to develop out a detailed business plan and feasibility study to validate whether pursuing their goal was realistic or not and evaluate the potential the project could have.
Following the successful completion of our Phase 1 project they set their sights on securing Phase 2 funding. Due to the extremely competitive nature of the H2020 SME Instrument fund their first submitted application was not successful despite it scoring very highly and receiving a 'Seal of Excellence'. They revised the application and resubmitted and in March 2017 they received confirmation that our application had been successful.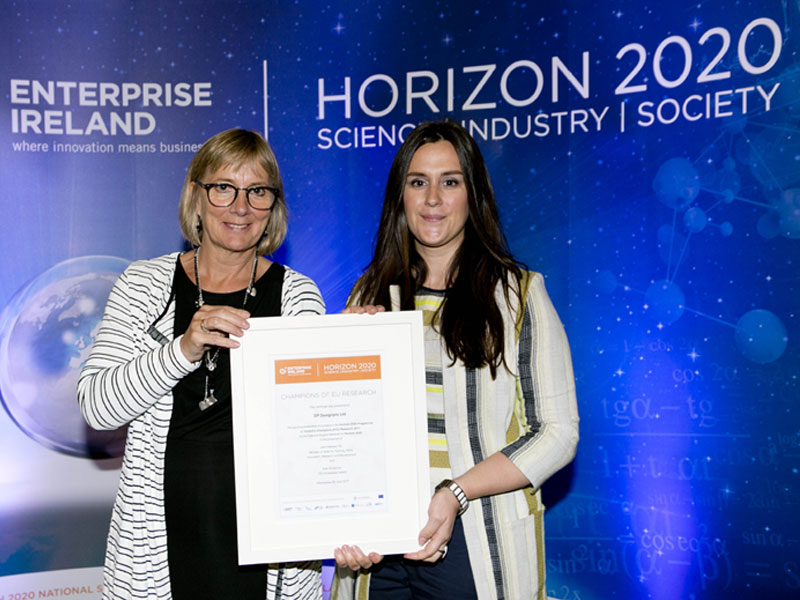 Roisin McCormack, Sales & Marketing Manager at DesignPro accepting the 'Champions of EU Research' award from Julie Sinnamon, CEO of Enterprise Ireland (June 2017).
Their Phase 2 project (grant agreement No 766499) started in July 2017 and ran for a total of 31 months up until January 2020.
In June 2017 DesignPro was one of only two Irish SME's acknowledged for reaching the pinnacle of European research, being awarded the status of a 'Champion of EU Research'. They submitted their Phase 2 application under SME Instrument Topic 9: 'Stimulating the innovation potential of SMEs for a low carbon and efficient energy system'.
In the 18th January 2017 cut-off round, 171 eligible applications were submitted for this specific topic, 9 of which were funded. Out of these 9 successful applications, theirs was the #1 highest ranked application, something which they were immensely proud of. This success also meant they were the second highest scored Irish application for a Phase 2 SME project in the history of the programme.
The project had a small dedicated team working exclusively for DesignPro Renewables. The core team included:
Sales and Marketing
Innovation and Project Management
Design and Electrical Engineering
Admin and Finance
They overlapped with the DesignPro Automation team in many aspects of their work and had members of the Automation team contributing to the project on a part-time basis.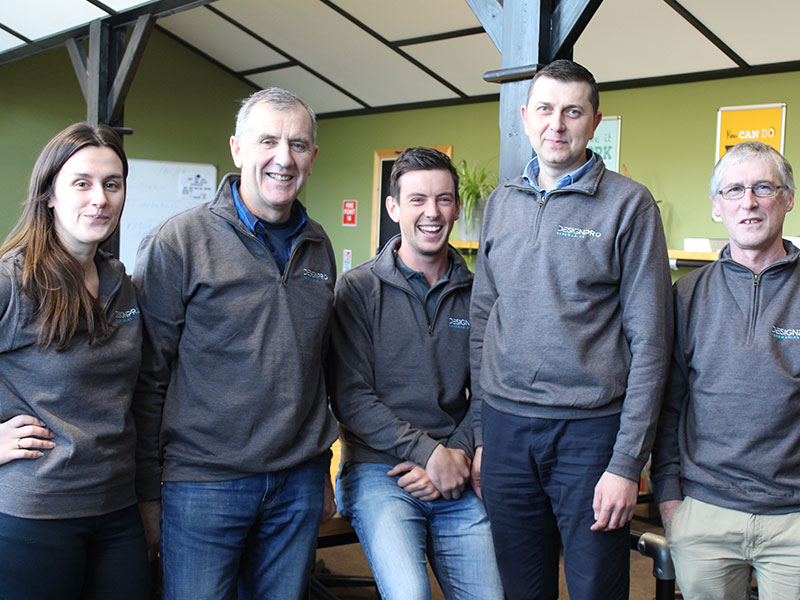 DesignPro builds a 1:20 scale working prototype of a unique hydrokinetic turbine.
The prototype performs extremely well in IFREMER and DesignPro starts working on a H2020 SME Instrument Phase 1 application.
We successfully secure H2020 Phase 1 funding and our 6 month project runs from March – August.
With a validated business plan and a project showing huge potential, DesignPro enters into a formal IP licence to develop and commercialise devices up to 100kw.
Our first Phase 2 application is not successful but scores very highly and receives a 'Seal of Excellence'.
We revise and resubmit our Phase 2 application for the January cut-off. 171 applications eligible applications are submitted to our specific topic (SMEInst-09-2016-2017).
We receive confirmation that our Phase 2 application has been successful. Our application ranks #1 in its topic.
Grant agreement procedure is finalised and our project officially begins. It will run for a total of 27 months, ending September 2019. We secure 70% funding for a €2.7 million project from H2020.
We announce Seeneoh as our first official test site for our 25kw device. Testing is scheduled to begin in April 2018 and last for a period of 12 months.
We finalise our design for the 25kw device and move into build phase.
We actively pursue and progress negotiations for securing a test site for our 60kw device.
Deployed our 25kW device at SEENEOH in Bordeaux, France.
25kW device successfully demonstrates its custom mooring system since being deployed.
25kW device exports power to the grid, demonstrates self-start and running in 0.5mps as well as 100% success on emergency stop procedure and easy blade and component replacement.
Host Energy Day as part of EU Sustainable Energy Week with St John Bosco Community College in Kildysart.
Leask Marine awarded contract for 60kW build which gets underway.
Project formally extended for an additional 4 months to January 2020.
Assembly and work on electrical elements of 60kW being finalised.
Partnership & Investor discussions in progress. 
"Small and Medium-sized Enterprises that are EU-based or established in a country associated to Horizon 2020 can now get EU funding and support for breakthrough innovation projects with a market-creating potential under revamped SME instrument, which is rolled out as part of the European Innovation Council (EIC) pilot. The SME instrument will boost fast company growth and market-creating innovation thanks to staged funding and ramped up business acceleration services."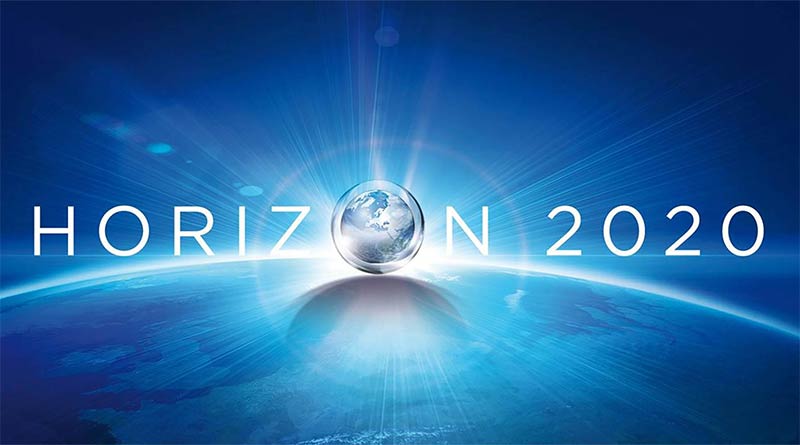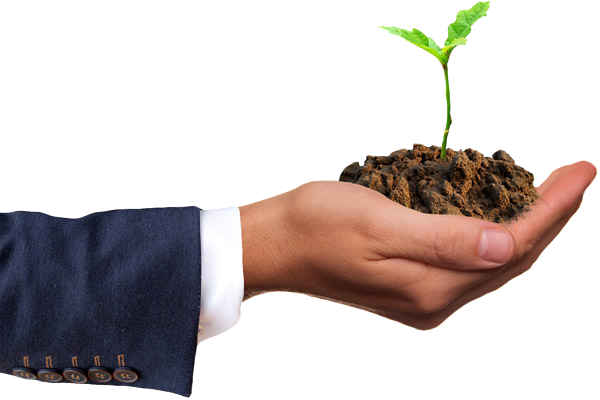 DesignPro has experienced first-hand the benefits of availing of the SME Instrument and we strongly encourage other companies who feel they may have a good proposal to consider H2020. The first step would be to contact your National Contact Point who will be happy to go through an introductory discussion with you to see if your product or service may have what it takes. While we were dedicated to pursuing this project regardless, the fact that we have been in successful with H2020 means our pathway to success has been accelerated with fantastic coaching, mentoring and support to help us along the way.